Welcome to our POR15 onlineshop -Ronald Hoeseler- POR15 GmbH

Welcome visitor! Would you like to login? Or would you like to create a new account ?
POR-15® Cleaner Degreaser cleans and degreases in one application without leaving residues, noxious fumes or flammable solvents.
Formerly Marine Clean

POR-15® Metal Prep provides
the best adhesion for POR-15®
Rust Preventive Coating on any
surface, including aluminum and
shiny polished metal surfaces.
Formerly PREP & READY


POR-15® is a high-tech, high performance rust-preventive coating designed for application directly on rusted or seasoned metal surfaces.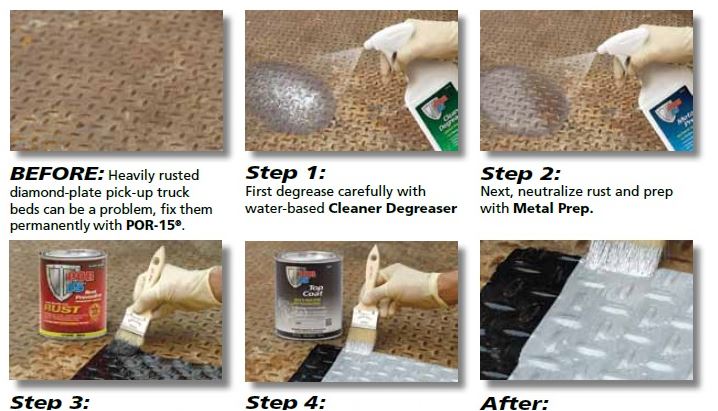 New products
POR-15® Caliper Paint™ - Kit


49,50 EUR

( VAT incl. excl. Shipping costs )

Shipping time: 1-3 days

6,50 EUR

( VAT incl. excl. Shipping costs )

8,67 EUR per Liter

Shipping time: 1-3 days

18,00 EUR

( VAT incl. excl. Shipping costs )

15,93 EUR per 100 ml

Shipping time: 1-3 days

18,50 EUR

( VAT incl. excl. Shipping costs )

7,84 EUR per 100 ml

Shipping time: 1-3 days

42,50 EUR

( VAT incl. excl. Shipping costs )

100,47 EUR per Kilogramm

Shipping time: 1-3 days

42,50 EUR

( VAT incl. excl. Shipping costs )

100,00 EUR per Kilogramm

Shipping time: 1-3 days